International Bilateral Cooperations
TÜBİTAK (The Scientific and Technological Research Council of Turkey) has launched a website with an interactive world map feature for more effective international research and innovation collaborations which can be accessed through the link below:
https://ufukavrupa.org.tr/en/interactive-world-map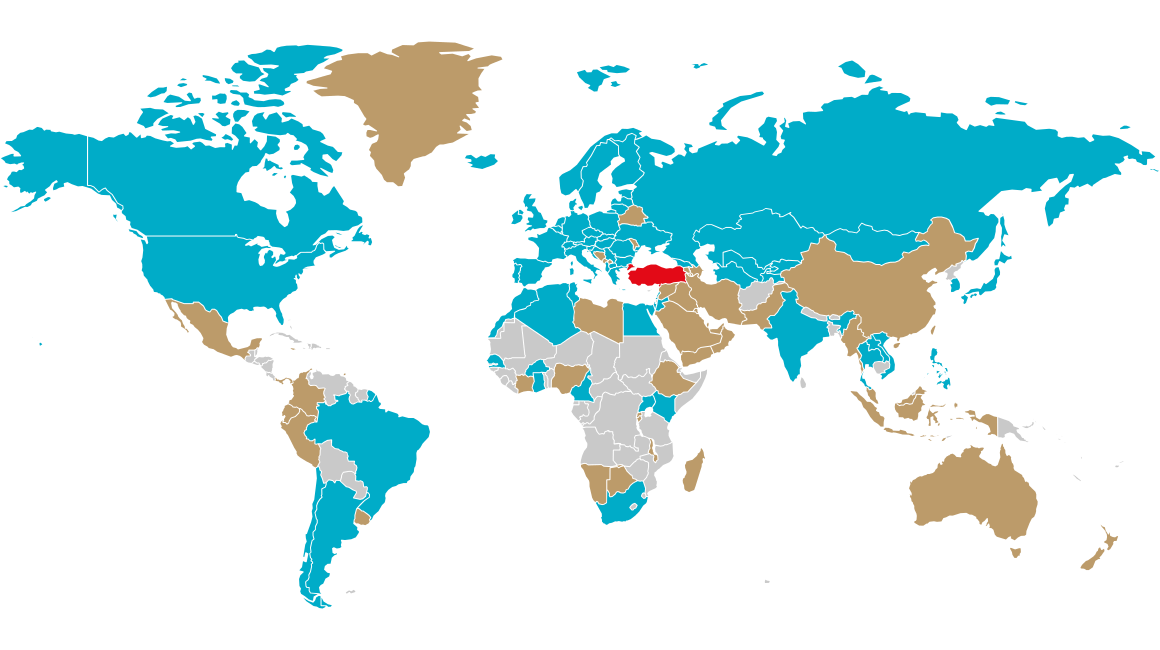 The map allows an easy access to all types of bilateral and multilateral scientific and technological collaboration programs, including industry-industry, academy-academy, industry-academy and the European Union Framework Programmes (Horizon Europe), by providing a brief but the most fundamental information on each specific call for proposals.
It also gives a benchmark of countries by main indicators for science and technology with additional information on field weighted impact factors and distribution-by-field of joint scientific publications. Given the rising importance of collaboration in "innovation", the website does not forget to focus on mutual trade data, as a basis for interaction.
EURAXESS Turkey Network invites you to visit this website, hoping it will lead to stimulating and encouraging bold steps for future collaborations in research and innovation internationally.